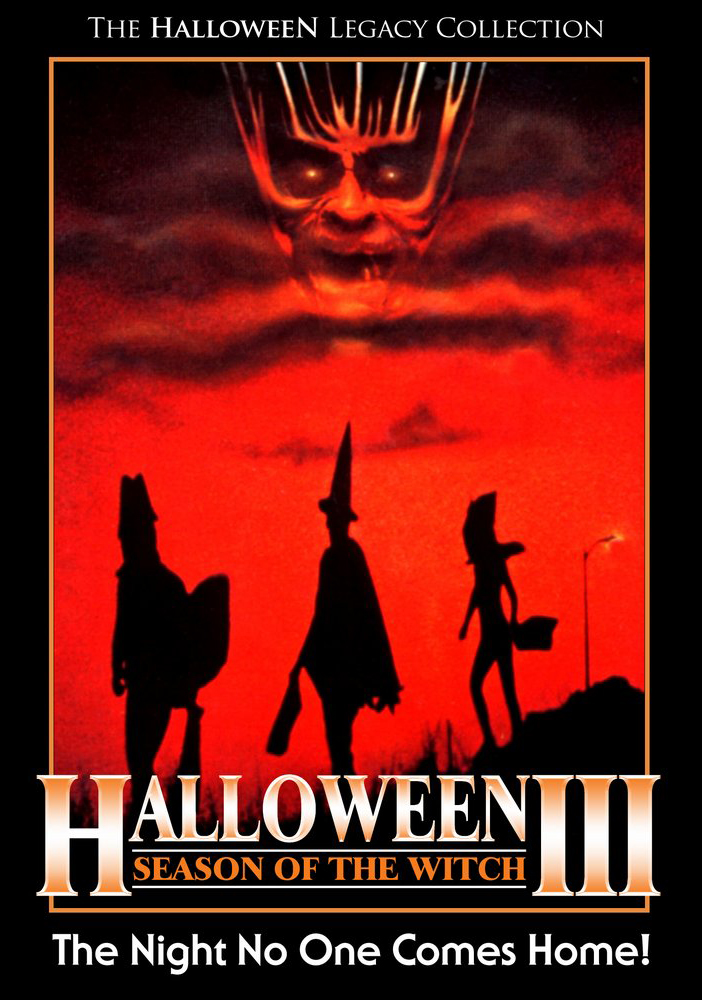 Halloween III: Season of the Witch (1982)
I was going to say that this movie has the most boring poster ever, but then looking for an image of the movie poster I came across these other rather cool images:
Clearly at least some of these are fan made. The main one seems to be the dull one right at the top of this review, which I think is pretty unappealing. Perhaps laser beams from the eyes is kind of overselling it, but this movie really is a lot more creepy and a lot more fun than its reputation and the most common DVD cover would lead you to expect...
Admittedly it looks like they cranked this one out pretty quickly. It was released just one year after the previous film and clearly with a lower budget than the previous instalments. This movie gets a lot of hate and part of the reason for that is that it doesn't actually feature Michael Myers who is very much the main focus of the Halloween series. That being said, it would be ridiculous if they brought Myers back after the last film. Dr. Loomis was blown up and Michael Myers was destroyed by fire. It felt to me like there wouldn't be enough of Myers left to return anyway.
I must admit there is a sense that perhaps Halloween III might actually be related to the previous two films when we start off seemingly with multiple Michael Myers figures. By that I mean that we start with several calm figures who seem to have nothing on their mind but cold blooded murder. They aren't wearing masks, they are wearing suits. In the initial scene, a man is running away from these homicidal, super-strong, calm and unemotional psycho-killers and it turns out he is carrying a halloween mask...
( Click here to read the rest of the review... )