The Exorcist (1973)
In light of my recent dissatisfaction with the box office smash hit horror movie "The Conjuring" I decided to go back to the source. The granddaddy of all exorcism movies: "The Exorcist".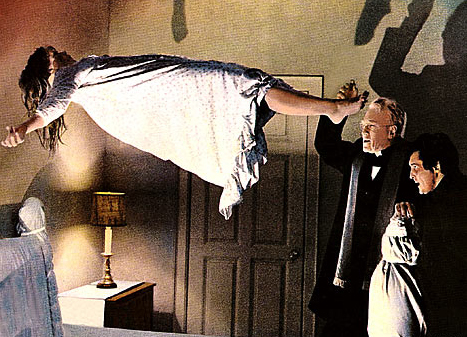 Recently a number of films have tried to revisit this genre including: The Rite (seemingly promoting a rise in Catholic exorcisms under Pope Benedict), The Possession (involving a Jewish exorcist) and the tv series "Apparitions" (involving a quite liberal priest in a larger-than-life story written by an atheist who's done their research).
I considered including The Exorcist in a list of films involving a fear of children. However, I'm not sure this film fits on the list. The child is always posed very much as a victim. The religious view being that the child is subject to a demon possession. The sceptical position being that time kind of issue with the brain or psychological issue is causing her to act in a bizarre and hostile way.
( Click here to read the rest of my review of "The Exorcist"... )