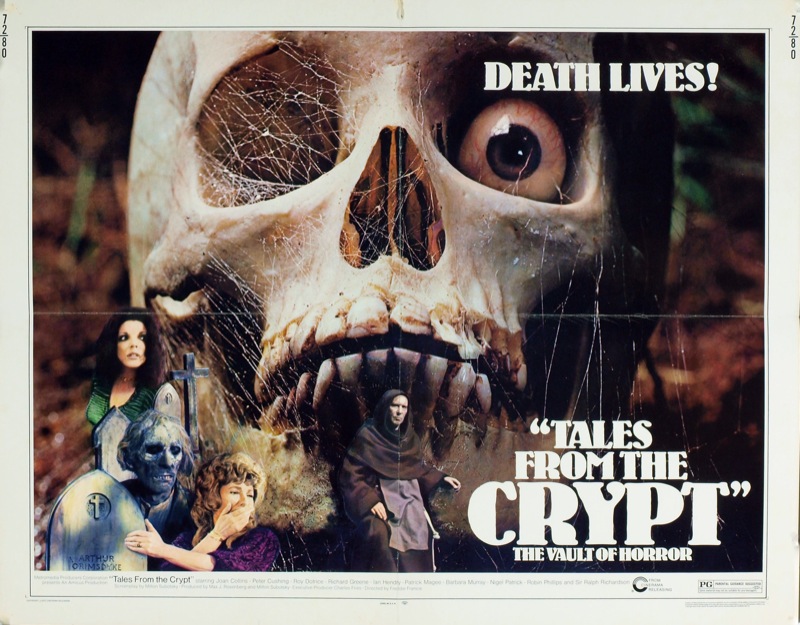 Tales from the Crypt (1972)
A British horror anthology movie which ties up together a lot better than most. The central storyline involves a mysterious figure talking to a bunch of people who are lost touring an old crypt. Each of them has their own story, told to them by the cryptkeeper.
The story elements include a serial killer, a Scrooge-like figure, a magical item akin to the Monkey's paw and a remarkable number of zombies.
Every story has some quality comedy thrown in, making this very similar to Creepshow only British and ten years older. I'd actually go as far as to say that I prefer this to Creepshow. Every single segment of this horror-comedy anthology is brilliantly creepy AND funny. I thoroughly enjoyed the whole thing.
Heck, consistent high quality is often a problem in anthology movies. So this is a rare find indeed.
A+