Under The Skin (2013)
I've heard a lot of mixed impressions of this film, with some lauding it as one of the best films of the year. So, as a sci-fi fan, I realised there was a possibility that I could love this. I heard it was a bit artsy and possibly rather dull, but I mistakenly believed I knew the story it was based on, which meant that I was convinced that the climax would definitely be exciting regardless of what came before.
After some hard searching I've found the story I believed this was going to be adapting and I do admittedly feel a little silly. My mind was immediately drawn to a short story called "Hitch-Hiker" from a collection of short stories entitled "Break of Dark" by Robert Westall. Westall is perhaps best known for "The Machine Gunners" and is a children's writer. But "Hitch-Hiker" was a story about a man travelling around near Glasgow who is surprised to find a beautiful naked woman stranded outside his tent. It becomes clear as the story progresses that she is an alien.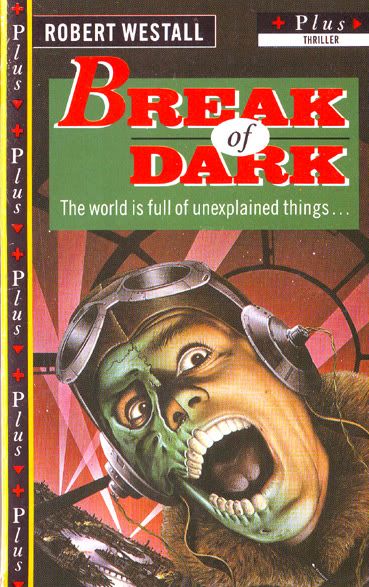 Now looking at
wikipedia plot summary for the book "Under The Skin"
it appears that the film isn't a particularly faithful adaptation. But the themes are a little different. This isn't quite as simple as an 'evil alien' plotline.
( Click here for the rest of the review... )
(Robert Westall's book of short stories
"Break of Dark"
containing the story "The Hitch-Hiker"
is on Google Books here
, but unfortunately it is missing a huge central chunk of the story. Still it's enough to get a good taster for it and to see why I associated it with the basic synopsis of "Under The Skin".)