Okay, so I'm not like an expert in US law. Or even moderately informed on US law. So yeah, take this as a fairly uninformed view...
Quite often you get instances where there's a conflict between two people for whatever reason and that conflict turns violent. There are plenty of instances of two people getting into a punch up with one another with no witnesses. Quite often that sort of thing doesn't go to court because it's one person's word against the other's and it doesn't normally involve what the courts would view as serious injury.
Now if there's a weapon involved like a knife or a cricket bat or whatever it may be, there's more likely to be a court case involved. Two reasons for this. Firstly because if a weapon was used the injuries are likely to be greater and if one person died from stab wounds or having their skull caved in naturally the courts are going to need to investigate. However, there is another reason involving the presence of the offensive weapon in the first place. Now naturally if you've just come from a cricket game then you've got a good reason to be carrying a cricket bat and you can explain your journey from the fields or park where you were playing. If you are carrying a gun you may have been doing some hunting and you can explain your route from the hunting grounds. You might have a good reason for carrying the item in question, but explaining the presence of that item will be part of your defence since that item may well have escalated the conflict.
Now in America there are gun concealment laws which mean that people need no excuse whatsoever for why they were carrying a gun. Perhaps if they were carrying a kitchen knife, a meat cleaver or a chainsaw, but a gun? No explanation required for a gun. Clearly the gun is required for self-defence.
Now in the Trayvon Martin murder case, Zimmerman claims that Martin attacked him. There are no witnesses, so the courts cannot confirm nor deny this. Since the evidence is so light here, let's just give be ridiculously charitable to Zimmerman and presume for the moment that Martin DID attack him. Naturally we have no reason to suppose this. It's highly probable that Zimmerman simply gunned Martin down in cold blood. But for the sake of argument we'll just presume that Martin attacked Zimmerman here and see where it takes us...
We know from a phone call to police from Zimmerman that Zimmerman had been watching Martin and considered him suspicious, so Zimmerman's presence near Martin was clearly not a coincidence and so, even if we presume for the sake of argument that Martin DID attack Zimmerman, the likelihood that Martin's attack was unprovoked is pretty slim.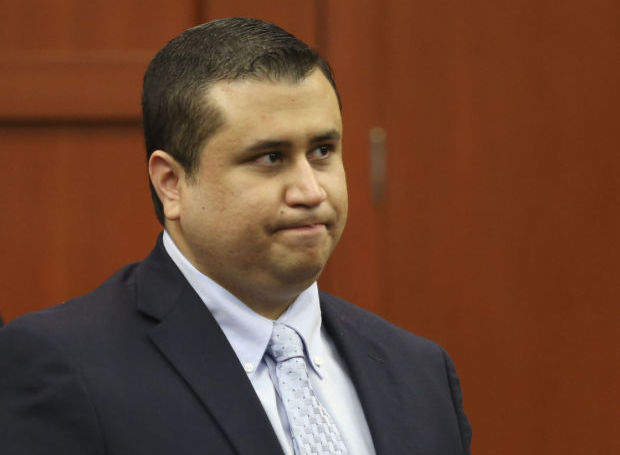 I would like to suggest, and I don't think this is controversial, that if Zimmerman had not brought a gun to that conflict no one would have died. The presence of the gun escalated the conflict. Sure Zimmerman might have left with harsh injuries. That's possible. Whether they'd be worse than those received by Martin is questionable. And Zimmerman could sue later and either get compensation, or cause Martin to be given jail time, or both. There would definitely be consequences, but nobody would be dead. The presence of the gun escalated the outcomes of that confrontation. It did more harm than good.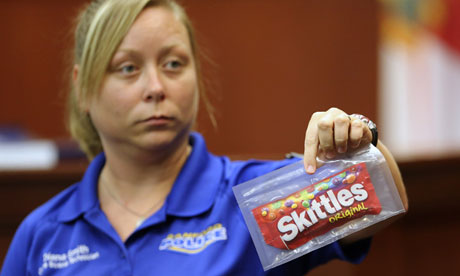 Particularly unhelpful here is the "stand your ground" law which seems to suggest, as I see it, that if someone is violent towards you, you have free reign to go Mortal Kombat on their ass. The most important detail here is apparently nothing to do with what weapons the assailant is carrying and everything to do with whether the person 'standing their group' perceives themselves to be under threat. So if you feel like you are under threat (FIGHT!) you are free to fight the person threatening you to the death (FINISH HIM!) and if you've got a gun and they don't you are clearly going to win (FATALITY!) - unless they have awesome ninja skills and can disarm you or unless (and this is perhaps more likely) you find that in a close-quarters fight you are unable to hit them with any bullets.... Hmmm.
(All the all-caps stuff in brackets above comes from the game Mortal Kombat btw)
Okay, so this is another concern of mine. Zimmerman was supposed to have hit Martin with a bullet to the heart. Are supporters of Zimmerman arguing that this was a lucky shot? Since I would have thought that in a hand-to-hand struggle, getting your gun out and landing a successful shot to your opponent would be pretty tough.
So the Trayvon Martin murder case doesn't appear to give a decent motivation for Martin's supposed attack, it doesn't successfully demonstrate that Martin was doing anything other than defending himself, and no suspicions are raised by Zimmerman's decision to come to the conflict armed with a gun. According to US law this is all perfectly fine. All Zimmerman's defence need to demonstrate is that there is insufficient evidence to convict him of murder. With the victim dead, the evidence on the other side of the argument is limited. The presence of the gun is viewed as entirely unproblematic since everyone can carry a gun wherever the hell they like and if they feel threatened they have the right to kill. And no matter how poorly or implausibly the defence put forward their case, the lack of evidence that Trayvon's death was murder rather than self-defence is enough to get an "innocent" verdict. (Scotland has an alternative verdict of "not proven" which might be appropriate here.)
Considering that the gun rights activists in the US think it's inappropriate to mention gun control when innocent people are gunned down by people who clearly should never have been licensed to hold a gun, I'm sure they think it's even more inappropriate to bring it up in a case where the innocence or guilt of both parties is even less certain. I know I'm just a liberal Brit with no understanding of US gun culture, but the more I hear about it the more I feel like I don't want to understand. What is the benefit of concealed weapons and how does it outweigh the negatives? If people weren't allowed to carry guns with them and gun down anyone they perceive as a threat Trayvon Martin would still be alive today, regardless of all this "who attacked who?" kerfuffle. Escalating a hand-to-hand conflict by introducing a deadly weapon is not a good thing. Isn't this obvious?